Blue Intelligence: Announcing biomimic autonomous valet parking technology applied with biotechnology.
Blue Intelligence today announced a biomimic autonomous valet parking positioning technology that combines biotechnology and AI technology. Blue Intelligence's Bio-mimic Positioning System is a technology that can guide autonomous vehicles to empty parking spaces without interruption even when the underground parking lot cannot receive GPS signals. Currently, in order to perform autonomous valet parking in an underground parking lot, a GPS signal cannot be reached, so another technology must be applied for positioning. Although many technical attempts have been made for indoor positioning, it could not be applied to services that require high precision, such as autonomous valet parking, due to low accuracy. Blue Intelligence's biomimic has great significance in that it solved the problem of positioning in such an underground parking lot.
Blue Intelligence's bio-mimic technology developed an algorithm of the same principle based on the fact that an owl accurately recognizes the target of its prey even in the darkest night. When an owl secures the target's location, it usually tilts its head to measure the volume and distance of the right ear and the left ear at different heights, and then corrects the location based on this to find the exact location. Blue Intelligence also implemented a similar algorithm in software for positioning equipment so that autonomous vehicles can find the exact location even in an environment without GPS.
Currently, Blue Intelligence is developing a technology that allows autonomous vehicles to reach empty parking spaces on their own without a separate positioning device in the underground parking lot.
Blue Intelligence CEO David Lee is a medical engineer who originally served as a doctor at Kyunghee University Hospital. Biotechnology acquired while studying medicine is implemented in a system. Currently, the development of autonomous vehicles is fierce around the world, but autonomous valet parking is still relatively unexplored. Blue Intelligence has been focusing on autonomous valet parking since the development of autonomous vehicles in 2018.
CEO David Lee said that Blue's autonomous valet parking technology has been considered the most difficult problem in autonomous vehicle operation, and that the result of Blue's technology development will be an opportunity to advance the commercialization of autonomous valet parking.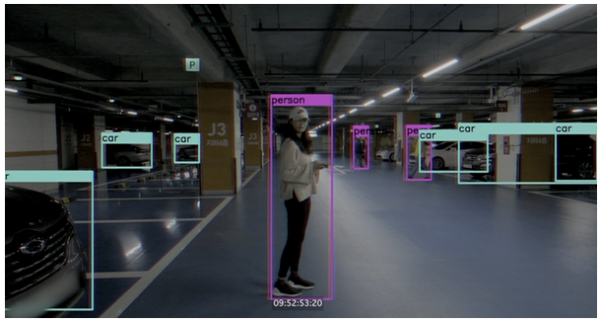 Media Contact
Company Name: Blue Intelligence
Contact Person: Andy Lee
Email: Send Email
Country: Korea
Website: http://www.blue-parking.com/